Really helpful wellness insights have been shared. I had never looked at my eating, sleeping and other daily habits this way. I have been following the rituals and I must say this book is profound!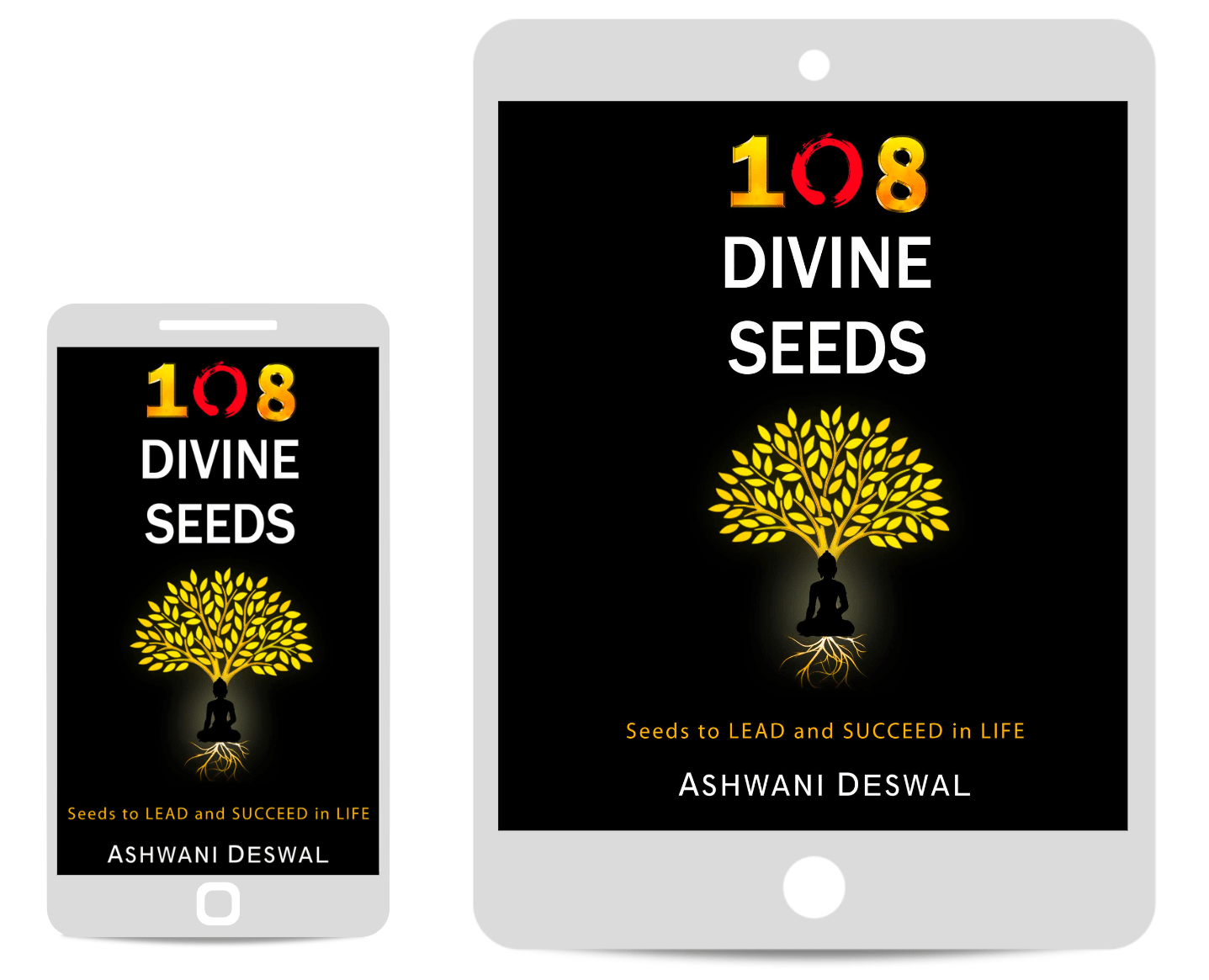 HERE IS THE
BONUSE

YOU GET

WORTH ₹ 450/-

WHEN YOU ORDER ENERGIZE YOUR LIFE TODAY→
This special price offer is for a limited time. After the time is gone, this eBooks will cost you Rs 1170. Get the ebooks just for Rs 650 Now!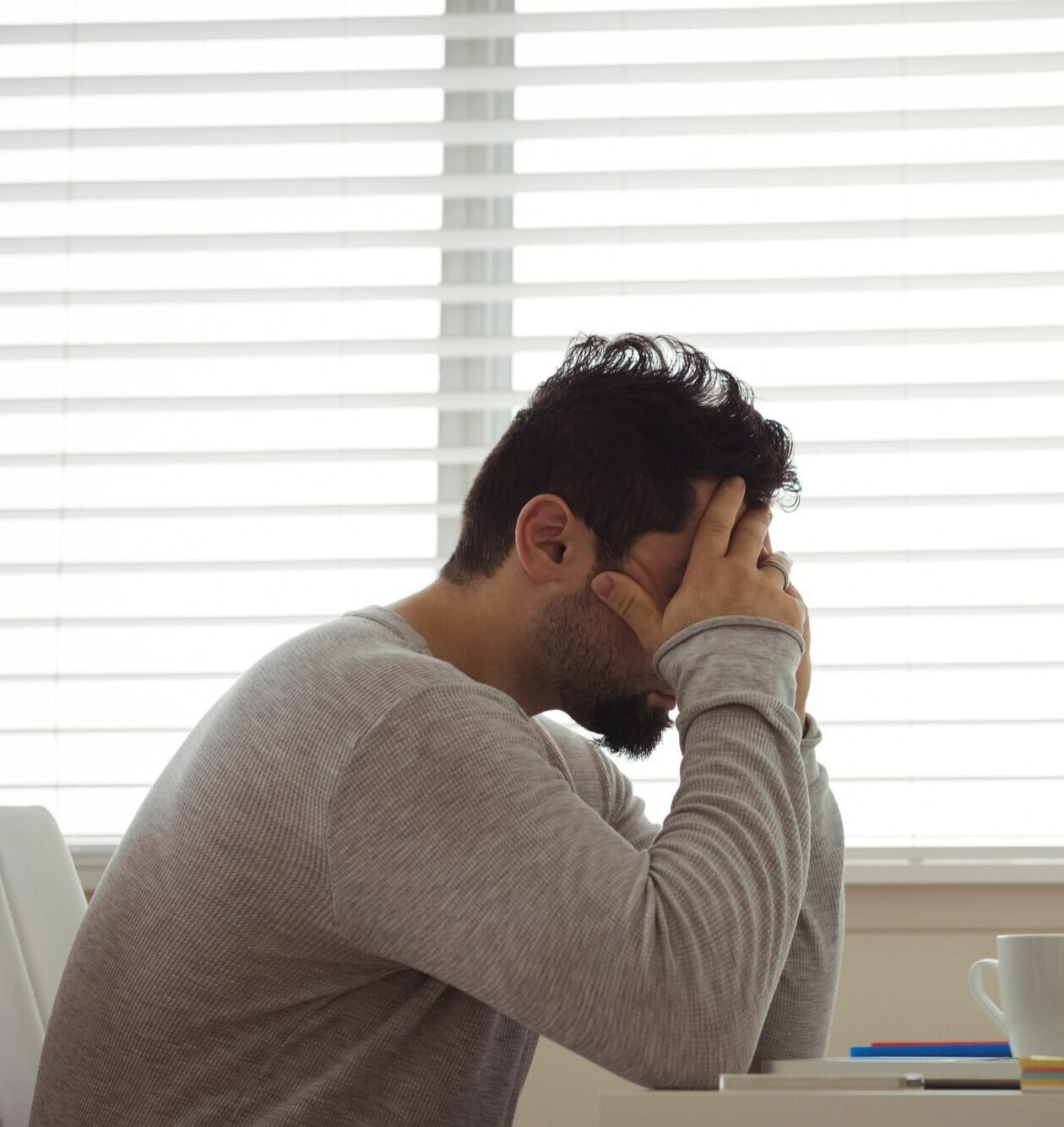 Are you tired of
feeling "stuck", unhappy and empty

inside ???
ENERGIZE YOUR LIFE is the guide for creating health, happiness, and vitality. You'll discover what happy people do when they are happy and how you can apply these proven truths to your life today! 
In this book, you'll discover how you can create a lifetime of Healthy, Happy, and Vital Living using only the most powerful tools known to mankind. The eBook reveals what triggers YOU to take ACTION and commit to creating daily habits that deliver results. Learn how you have been sabotaging your access to Health, Happiness and VITALITY,  it's about CHANGING YOUR LIFE – every single day.
Results

people experiencing
Really helpful wellness insights have been shared. I had never looked at my eating, sleeping and other daily habits this way. I must say this book is profound!
This is the best book on natural wellness. All chapters are eye opening. It is perfect book for anyone looking for natural scientific ways to improve wellness. Loved it 🙂
This help a lot in the wellness of employee during the Pandemic. During 2020, my health went down but reading these powerful quotes, I felt very motivated and positive.
This book is for anybody who wants to
CREATE OVERALL WELLBEING IN LIFE
"This eBook
REVEALS
how to
flood your life with
the
PROVEN, EASY TO USE TOOLS
known to mankind for creating health, happiness and vitality"
The book guides you to gain
Master the art of living a

healthy, happy, and vibrant life
Are you constantly running through your day, feeling exhausted? Are you desperately overcommitted? Do you find yourself sacrificing your health, family time, and quality of life just to meet the never-ending demands of your time? Are you exhausted when you go to bed at night and still tired when you awake? If the answer is yes to any of the above questions, then you may be suffering from a personal energy crisis.
Unfortunately, this way of living and working not only destroys our health and puts a strain on time and energy resources, it blocks our access to our most essential sources of energy, leaving us feeling physically, mentally, and emotionally drained.
And why is it important to increase your energy? Well, several studies have clearly demonstrated that chronic stress and negative energy shuts down the creative problem-solving brain, slow your productivity, and puts you in fight or flight mode where very little gets done.
You see, learning how to manage your energy changes your life. Your energy is everything. it is the fuel that drives your success and it gives you the power to achieve your goals. So how can you be your best self if you're always tired, stressed, and burnt out?
Most people don't realize that the main reason we are exhausted is that we are living out of sync with our bodies and mind. So in this book, the author and India's best life coach Ashwani Deswal shared his step-by-step guide for a lifetime of Healthy, Happy, and Vital Living using only the most powerful tools known to mankind. 
ENERGIZE YOUR LIFE shows you how to awaken your greatest sources of energy, rewire your mind, and release stress so your mind is working for you and not against you, and protect your ability to focus on what actually matters. 
There is a saying "How you do one thing is how you do everything". And I believe it's so true. For example, if you are one of those people who rarely ever complete a book they started reading, you probably have other things in life you have left in between. If you skip reading this line, you probably skip other things in life. And where you are in life probably reflects that.
So, if your one action affects all other things in life, shouldn't you take that action with high energy, confidence, and a stress-free mind? So this book is designed to give you that confidence, high energy, good health, and stress-free mind. 
The knowledge this book covers have been used by tens of thousands of people worldwide to create massive results in their lives. You cannot afford to miss out on these secrets!
To make this amazing secret affordable for everyone, the price of this ebook has been kept less than a pair of shoes. Yes, that's true. This ebook is only for RS 650 for a limited time and for first 100 buyers every month. 
Some of our previous buyers have spent more than RS 4,000 to get this ebook, but you can have it today just for RS 650 and start your life in the direction of a healthy, stress-free, and happy life. 

The book guides you TO GAIN
Introducing a new, breakthrough ebook that shows you how to get more out of your life.
Energy & Vitality
It's not just a book of words, but it's also jam-packed with useful tools and tips for attracting more into your life.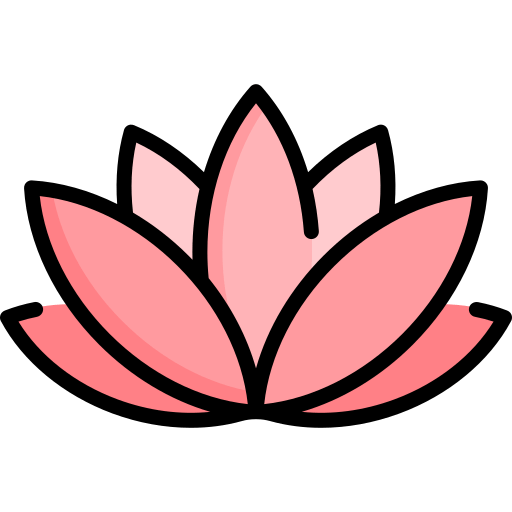 Release Negativity
Although you have to feel negative emotions sometimes, you don't have to allow them to control your life.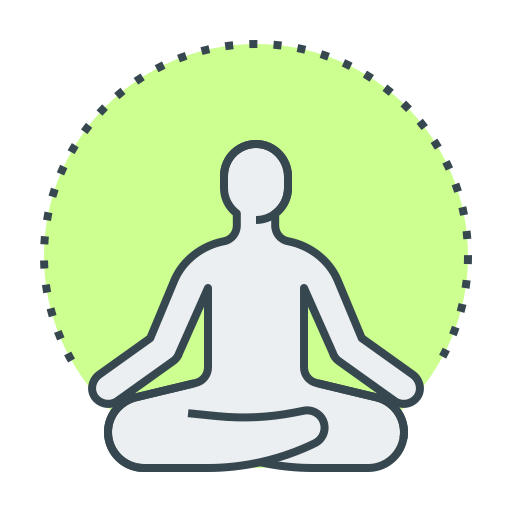 Overall Well-being
Unlock the secrets to creating a flood of health, happiness, and overall well-being in your life.
here are chapters inside you'll discover in the book
The book guides you to solve many of the smallest to biggest problems and challenges people face on a daily basis. It is the result of YEARS of HARD WORK having SUCCESS TOOLS, METHODS and STRATEGIES which transformed thousands of lives. No matter who you are, it will greatly benefit you.

ENERGY
Science of Vibration and Creation

BREATH
How you can use your breath to change your mental, physical & emotional state

5 BUILDING BLOCKS OF LIFE
Gain access to greatest reasons of stress, anxiety and how to overcome them

RELATIONSHIP
Create the ultimate connection – healthy, passionate & fulfilling

ENERGY VASTU
Science to energize space/home/office

ACCEPTANCE & FORGIVENESS
Learn how to let go

KNOW YOUR MIND
Use your mind to create what you need

MORNING RITUALS
Know what stops you to start early

SMILE & LAUGHTER
Fill life with joy & happiness

POWER OF MANTRA
Heal your life with primordial sound

RUDRAKSH
Create energy protection

DIGITAL DETOX
Release negative impacts of gadgets

MUDRAS
Science of energy flow in body

MEDITATION & MINDFULNESS
Connect with self, increase health, harmony & productivity

FOOD
Poison or Nourishment- Get to know how food can create health in life

SLEEP
Secrets to deep sleep & rejuvenation

DETOX
Body, Mind, Emotions

ANGER
Transform anger into positive energy & learn to respond with grace

ACUPRESSURE
Know energy points in body to boost wellbeing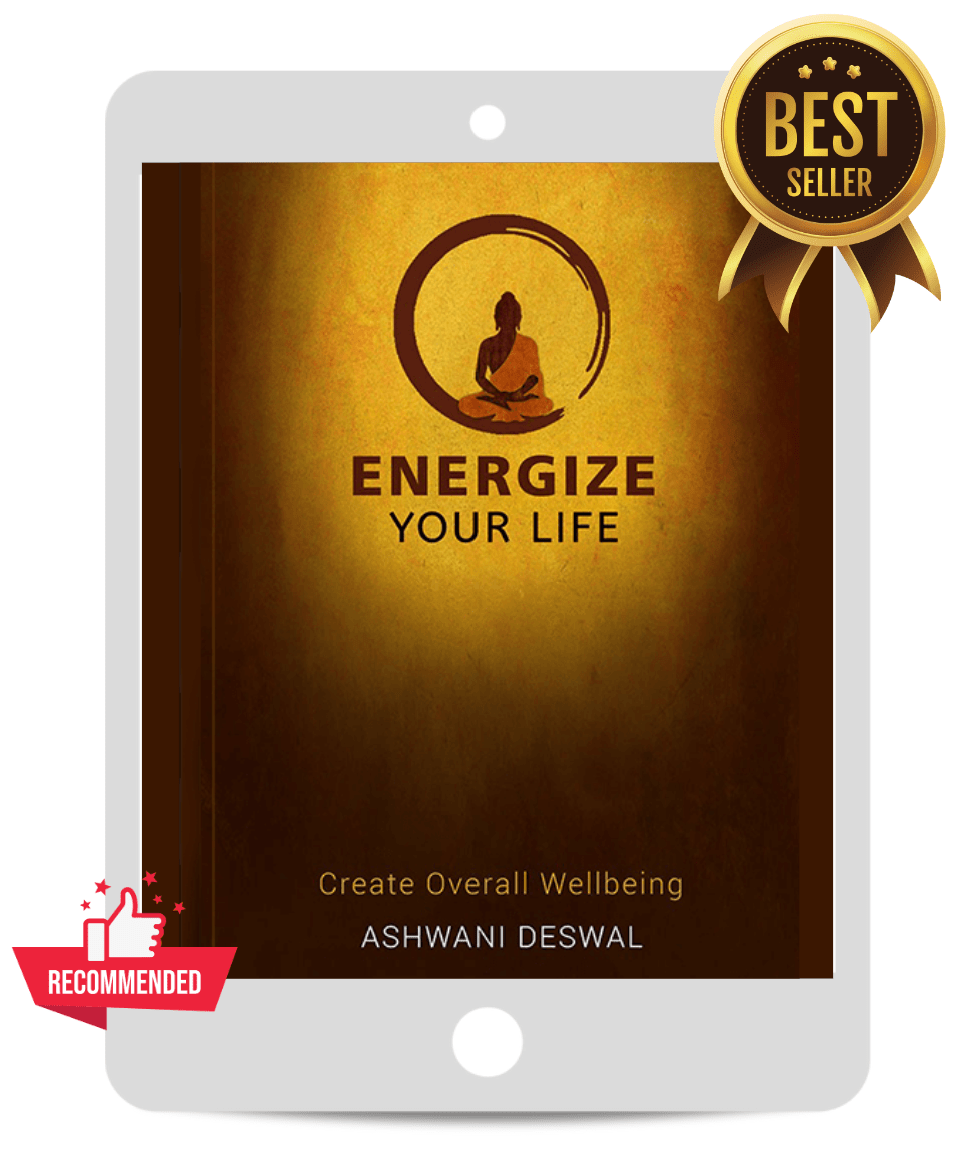 It has all the features but the only problem is that it is not charged. Could you see if there is no charge? it is useless. It is dead. So in such a case what you would do, you would charge your phone. Isn't it? And if you want to run small apps, small software or want to do small things, maybe a little bit of charging can do it for you but if you want to run a big application you really have to charge it well.
Now the same is the case with this piece of life. This life is also a gadget and it is the greatest gadget. Why? Because it has created all the gadgets that you see in your life. Even your body, mind and emotions need energy. Now, my question to you is – do you know the science to charge this gadget?
Whether you are someone who is going through poverty, illness, depression, stress, or failure- it is nothing but a consequence of low energy. It is one of the expressions of low energy in life. And if you are someone who is experiencing abundance, vitality, success, name, or fame- it is just another form of higher energy expressing itself in your life. 
Everything that you see is interacting with each other. This entire universe, from small atom to big things they are influencing each other in the 3 most fundamental ways and they are-
whether the other thing is giving you energy
or there is no exchange – 'neutral'
or it is taking energy from you.
Now, to understand it, let's say, you eat one kind of food and it may have no effect on your body. It will just go out of your system as waste. Another possibility is that you eat it and you fall ill. Falling ill, simply means that it has depleted your energy and the third possibility is that you eat one kind of food and you feel exuberant & healthy.
In other words, when you meet someone, you may feel excited, constructive & positive and on the other hand, you meet someone else, you feel ok i.e. no exchange of energy, neutral, no impact as such and the third case is that you meet someone even for a few minutes or seconds, you feel drained & you feel like running away from them. Isn't it?
How about if you gain access to this mindfulness and awareness of what really gives you energy and what takes your energy? What if you come to know what can really make you gain, retain and not drain energies in your life? Will not your life be healthier and happier? Won't growth and success be your constant companions in your life?
Over the last decade, I have uncovered many ancient and scientific tools from different modalities of well-being in the world and have packaged them into one single book for you. Yes, for you! Using which not only you can let go of all the toxic patterns, all the things that are eating your energy but at the same time, you will be able to gain access to- what and how you can increase the energy of your body, mind and emotions every day in every way and as a result you will be able to create a life of overall wellbeing, a life full of health, happiness and abundance.
See you in the book ahead, on your life-transforming journey i.e. on your way to create health, happiness and overall wellbeing in your life.
"Energize Your Life" is filled with
I'm so excited to share with you my personal, proven, and easy-to-use tools for Energizing your Life! You'll discover how to use these simple tools to Energize your life and get the results you've always wanted.
Regardless of your current level of health and happiness, the Energize Your Life eBook is a unique, simple step-by-step guide to kicking life into high gear. You are going to learn how to flood your life with the PROVEN, EASY-TO-USE TOOLS known to mankind for creating health, happiness, and vitality. This is a fantasy that will change your life. You will learn how to stop unwanted behavior and influence people who have control over your life.
Ashwani Deswal is one of the best wellness coach & mindfulness coach in india. He is also the Author of '108 Divine Seeds' and 'Energize Your Life'.
He is the most trusted life coach in India & has expertise in yoga, leadership, NLP, emotional intelligence, yoga nidra & many other self development modalities.
For the past 12 years, Ashwani has coached 100 thousand + people from more than 120 countries to unlock their true potential & help them create the desired results in their personal & professional lives. Plus he has trained hundreds of life coaches, trainers & Mental health experts.
Once you make the payment, you will receive an email with download links for both eBooks.
After successful payment, you immediately receive the download links inside the email. If you don't see email in your inbox, make sure you are checking the same email you entered while making payment and also check the spam folder.
You can always write to us as products@ashwanideswal.com
We will revert within 24 hours.
A self-help book is one that is written with the intention to instruct its readers on solving personal problems. The books are also known and classified under "self-improvement", a term that is a modernized version of self-help. Self help books are powerful tools of self-empowerment. When people read these books they connect to their ability to make a real difference in their lives.
Self help books can't work on their own. You must be the one who takes responsibility for your current state and implement changes in your life. The self help book can change your perspective, but it is you and only you who can change your life by taking action. "Energize Your Life" and "108 Divine Seeds" are one the best Self mastery (self help) books in the world.
Self Help books written by Ashwani Deswal, best life coach, corporate wellness coach and mindfulness expert are-
Energize Your Life and 108 Divine Seeds – both are available in ebook format
Ashwani Deswal is a great self help (personal development) author. He is committed to sharing life transforming wisdom with the world.
It is more meaningful that the book goes through you instead of you going thorugh the book. For that to happen in life there are a few things to follow so that you make the most out of best self help books ( Energize Your Life and 108 Divine Seed by Ashwani Deswal) —
1. Take notes. Rather than reading a whole book and then having nothing to show for it, underline and highlight things that jump out while you're reading the book, then go back and write bullet points of the most important lessons in each chapter. These notes will act as a summary to view later when you want to remember important lessons from the book.
2. Make your action plan. Note down action points from each chapter and then formulate a plan of how to implement small changes into your life. Be realistic in your approach.
3. Take action. Most people fail to benefit from self-help books because they don't make any changes after being exposed to rich wisdom. Old patterns, no matter how destructive, are easier to maintain than creating new behaviors, which requires far more effort and vulnerability. Make the conscious decision to take action and apply what you learnt to transform your life.
4. Hold yourself accountable. Part of improving yourself and achieving your goals is holding yourself accountable for your actions. Reward yourself each time you rise to the occasion and celebrate each successful attempt at creating new patterns.
Have these self help books and make the most of them to uplift your life.
Yep... It ACTUALLY works!
That's right… we are all about OVER-DELIVERING as much value as possible so you can achieve the best possible result from this program and excel in your life.
Best Inspirational book – It is a collection of 108 divine quotations
WORTH ₹450/- for FREE WHEN YOU ORDER TODAY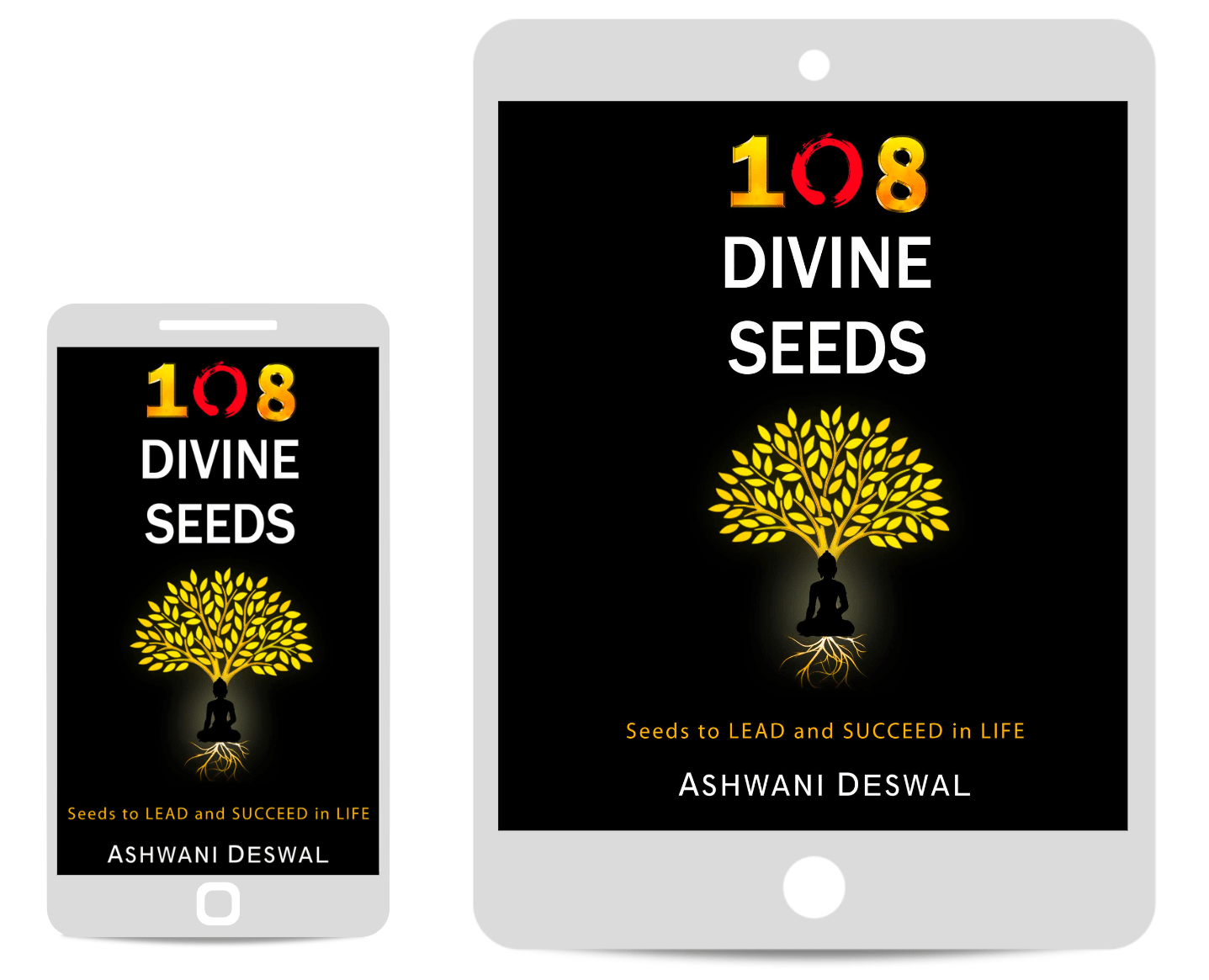 This book
ALONE
can bring positive shifts in your THINKING Patterns and
ATTITUDE.

Each page of this thoughtful book will take your consciousness on the fundamentals of the most important aspects of your life.

You need to take every quote (seed), insight and align yourself mentally, physically, emotionally and spiritually by internalizing them.
Get This For FREE, When You Order Energize Your Life Ebook Today
Let Me Show You EVERYTHING You Get When You Order 'Energize Your Life ebook' Today!
You Get Everything
Just For ₹650
This special price offer is for a limited time. After the time is gone, this book will cost you Rs 1,170. Place your order Now!